10.10.21
Maha Presents: Family Favourites by Saskia
New collections regularly arrive in-store, and our very own family members are happy to share their favourite pieces with you. This time around, it's Saskia who shares her love for our products. Start reading and discover her picks!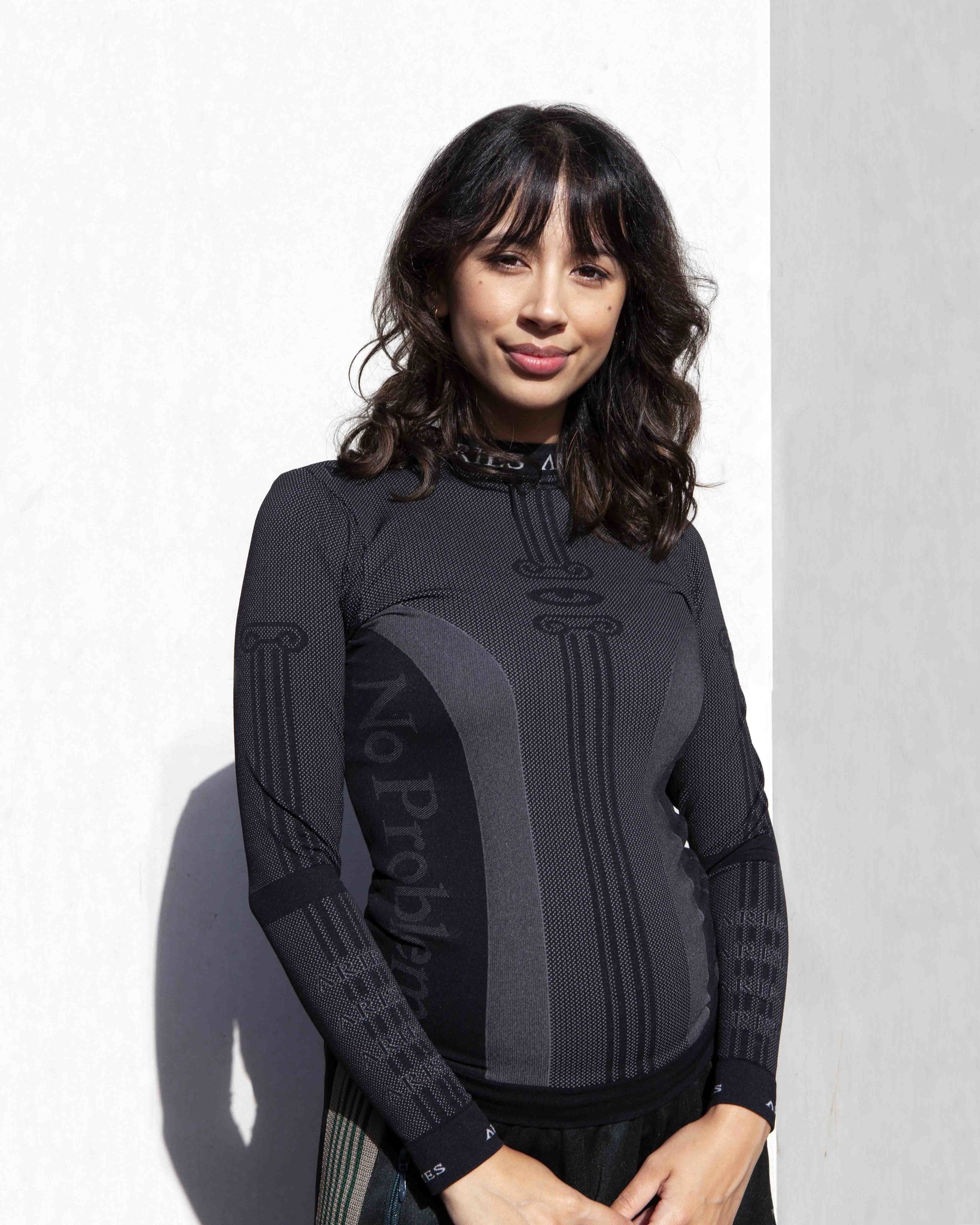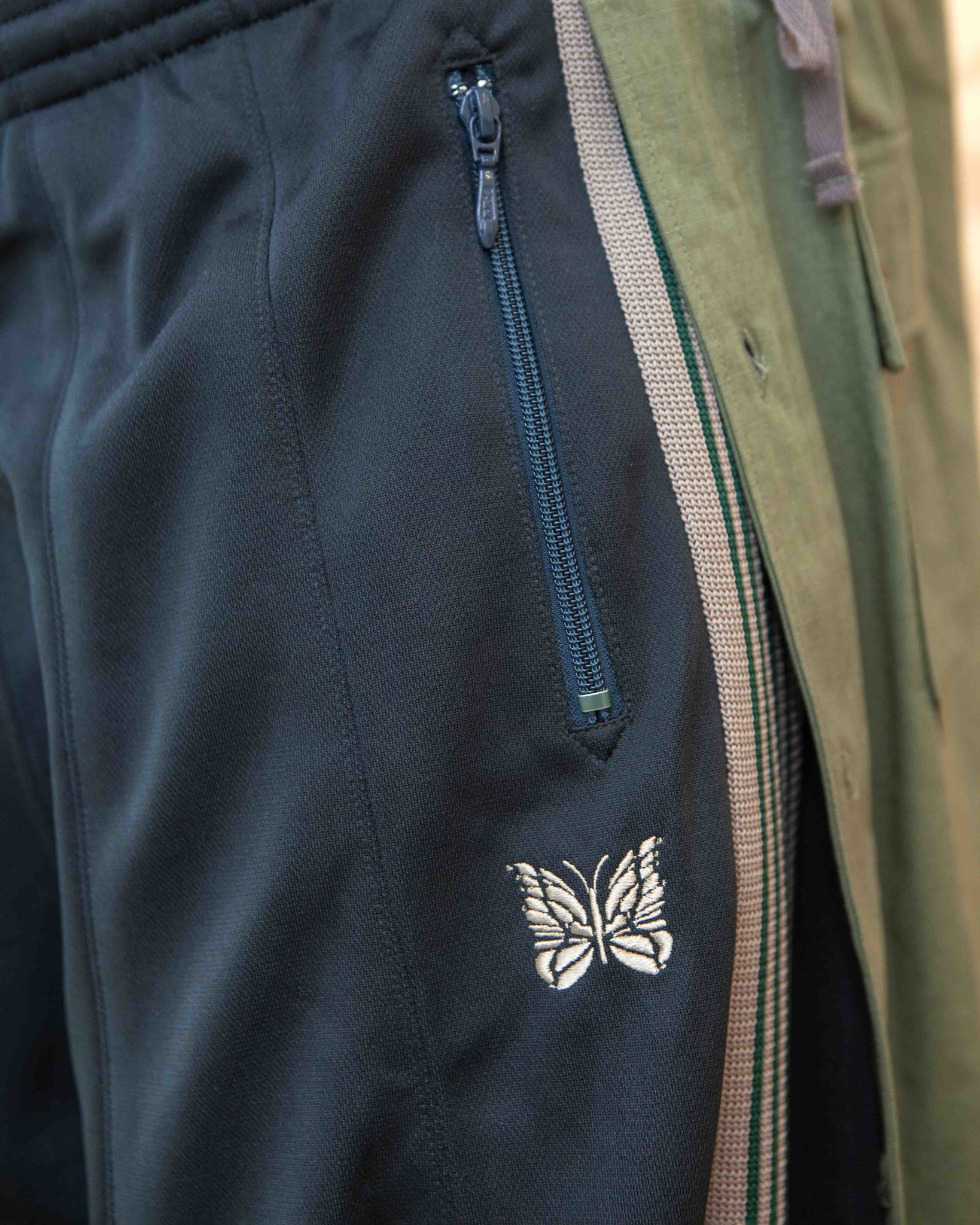 Aries Column Base Layer LS Top 
Since my pregnancy, I've liked wearing comfortable, skin-tight tops in contrast to my oversized bottoms. Just to give my look a feminine touch.

Needles H.D. Track Pant Poly Smooth
The ideal track pants, in my opinion. Its fit is flowy and effortless, so I wear these a lot. Before, during and most probably also after my pregnancy.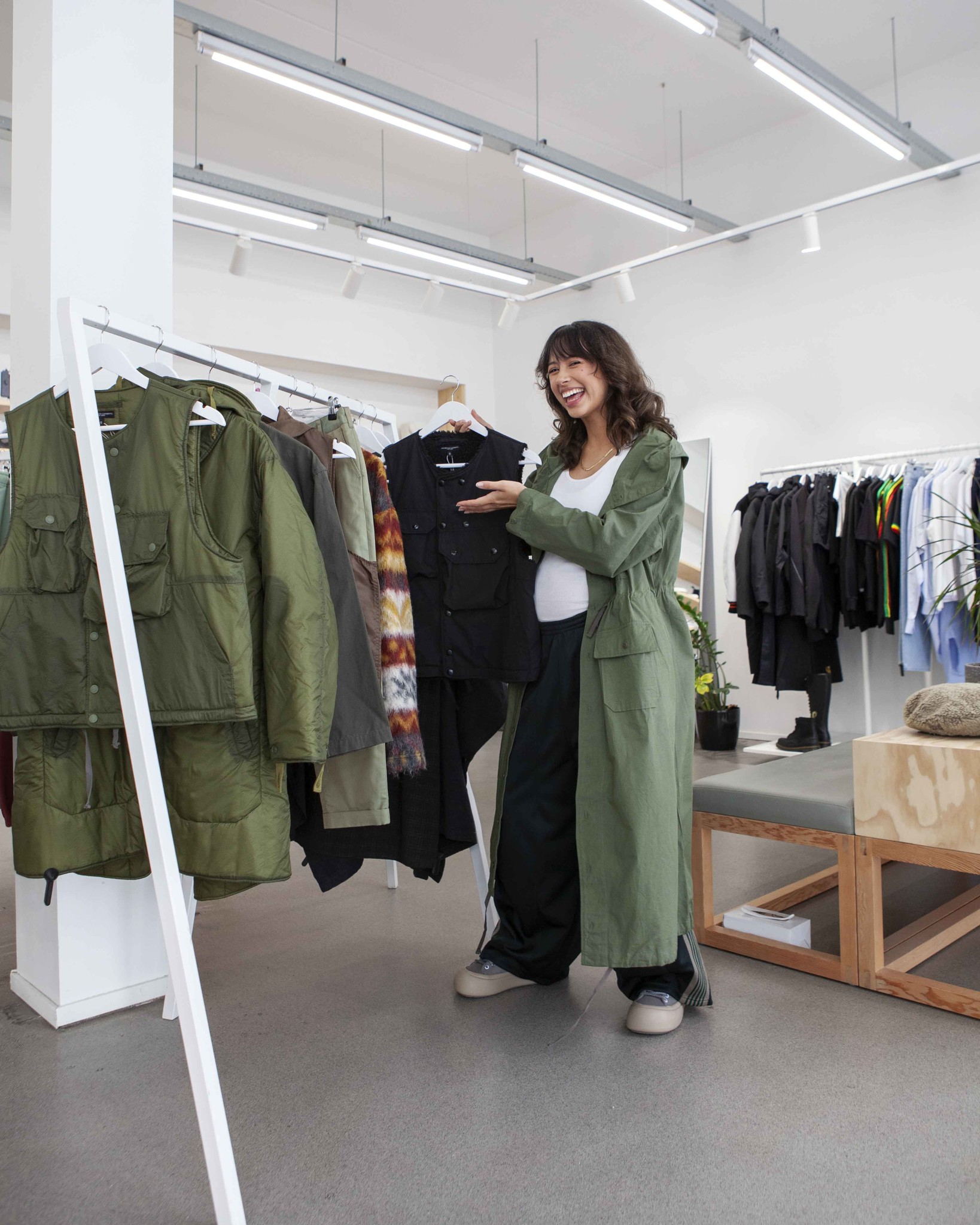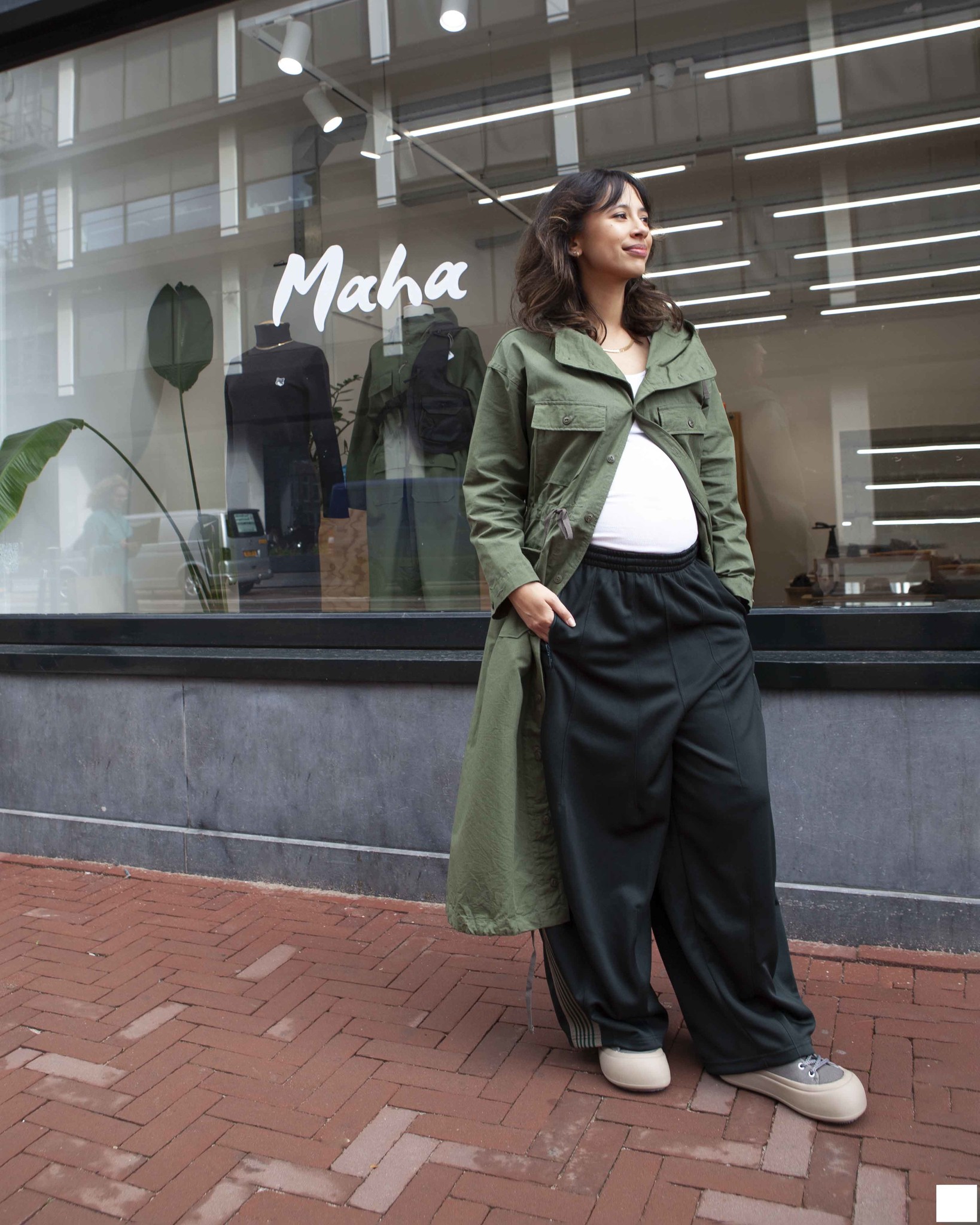 Engineered Garments Cagoule Dress
You can wear this item either like a dress or a coat. I'm a big fan of the brand. They deliver distinctive craftsmanship and detailing.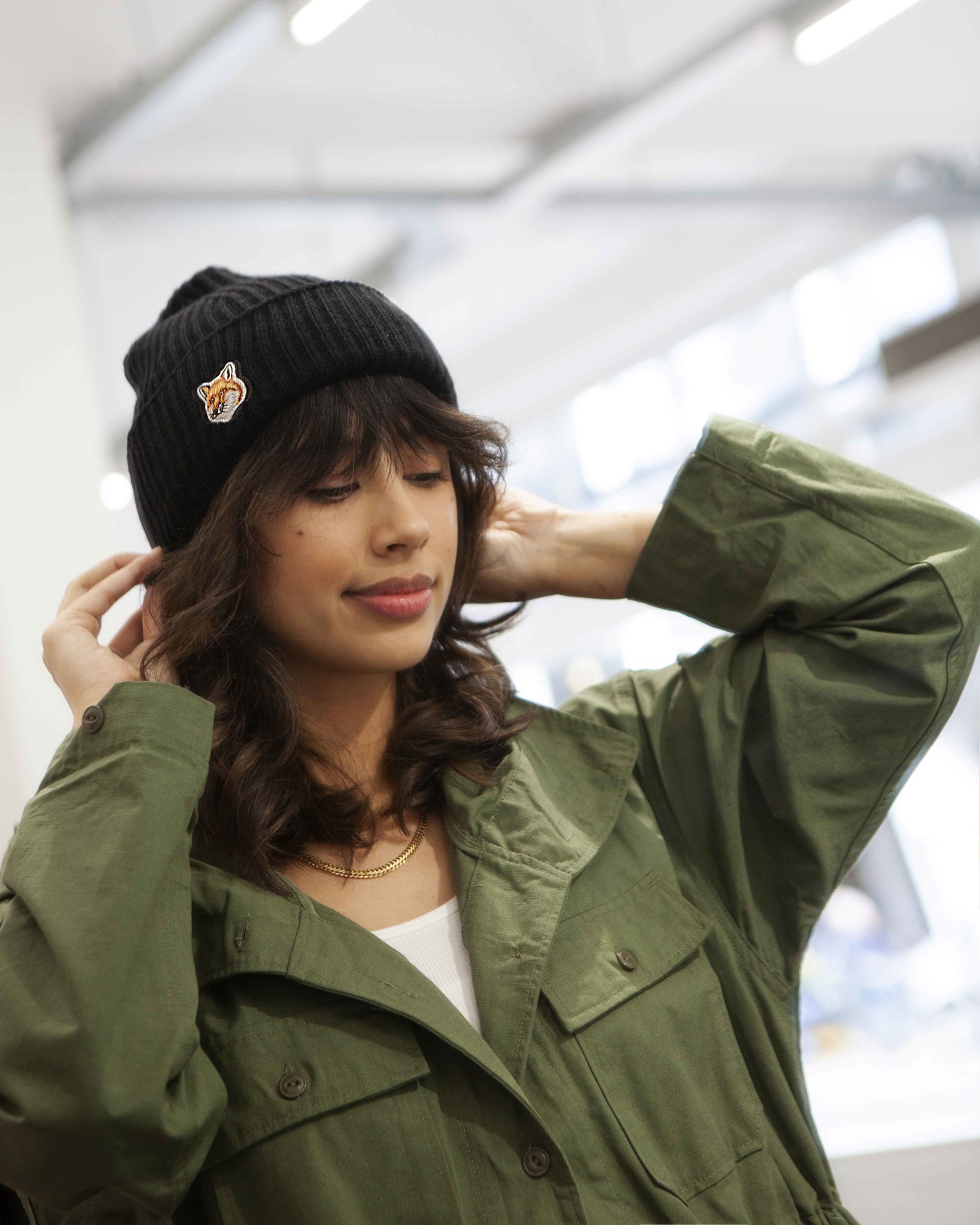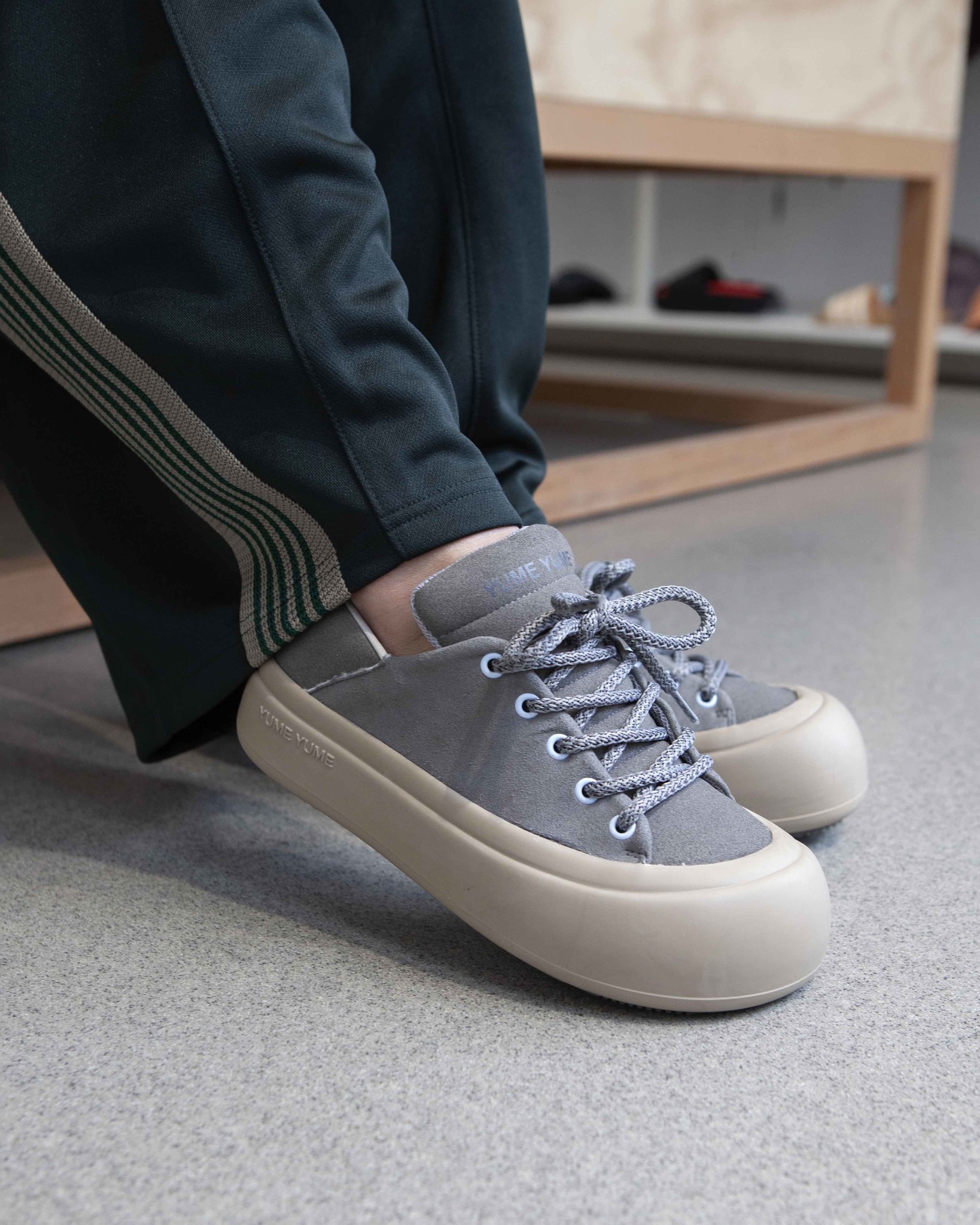 Maison Kitsuné Fox Head Patch Ribbed Hat
The best option for cold and windy weather or just for a bad hair day. This piece is an icon in the Maison Kitsuné collection. 

YUME YUME Goofy Sneakers
The exaggerated soles of the Goofy sneakers keep my outfit in perfect proportion when wearing wide and oversized bottoms.