19.08.21
Maha Presents: Maha Tees | Styled By Our Team
In celebration of our very first Maha T-shirt collection, our lovely team members show how they style their favourite design. Get inspired by Naomi, Elise and Modje and get to know more about their personal wardrobe.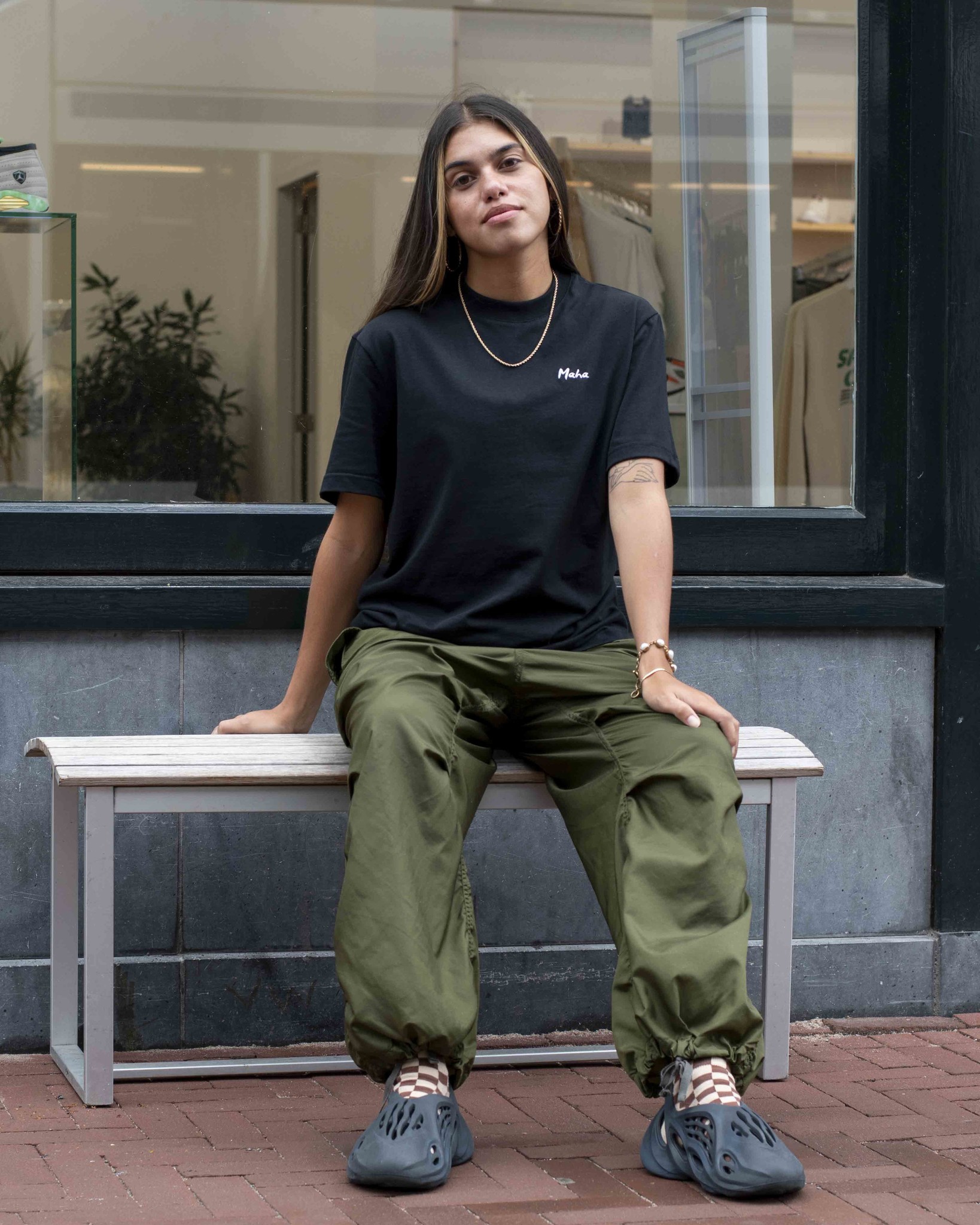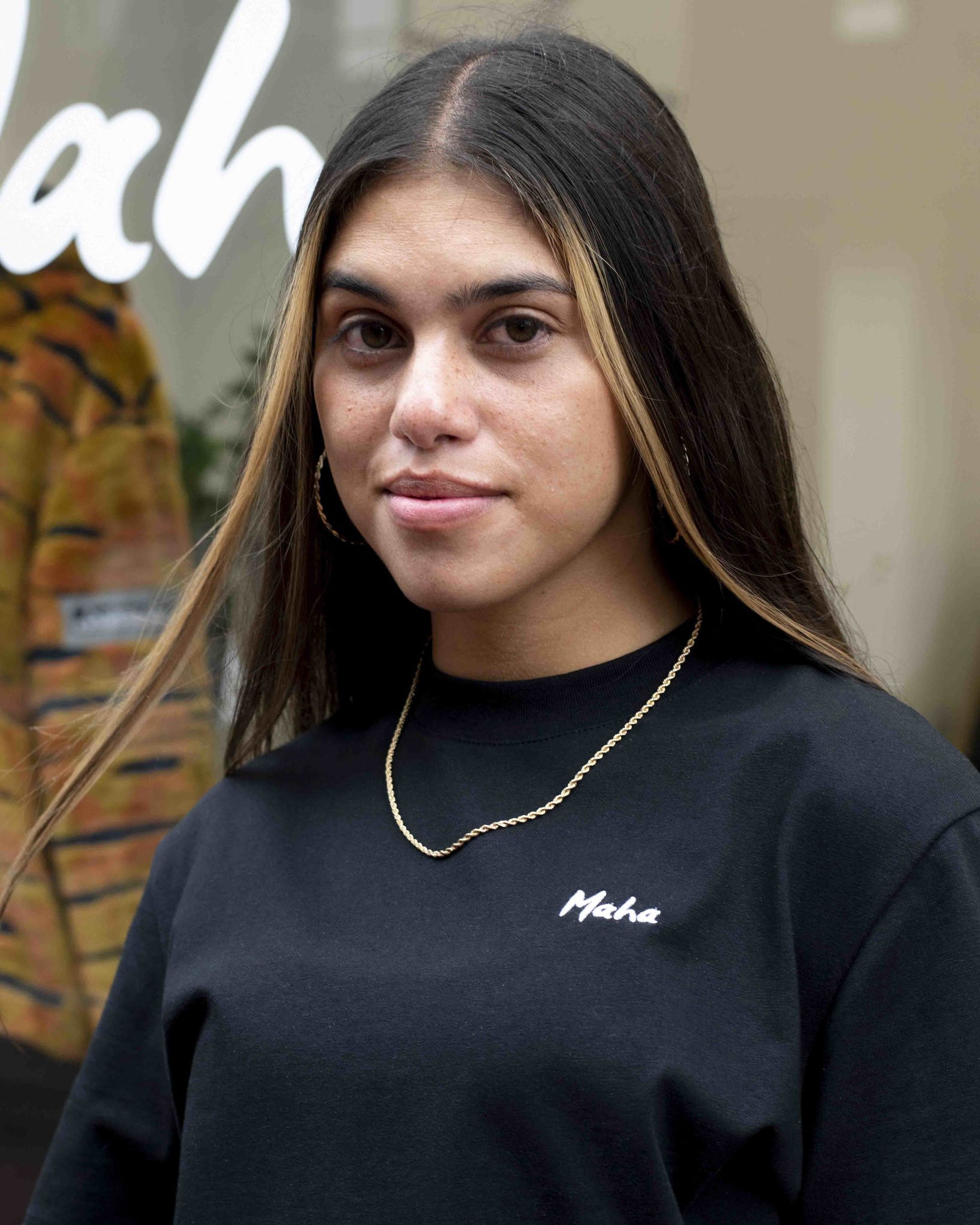 Fitted, slightly oversized or super oversized?
Slightly oversized.

Which Maha graphic do you like best? 
The Maha Modern Graphic is my fav! Green is my all-time favourite colour, and the design is just so good. However, I'm in love with all our tees because of their quality and their collar. It's very important to me that those things are good. 

How did you style your Maha Logo Tee today? 
I styled my tee the way I love to wear tees best, comfy. With big trousers from EG and comfy Yeezy Foam Runners.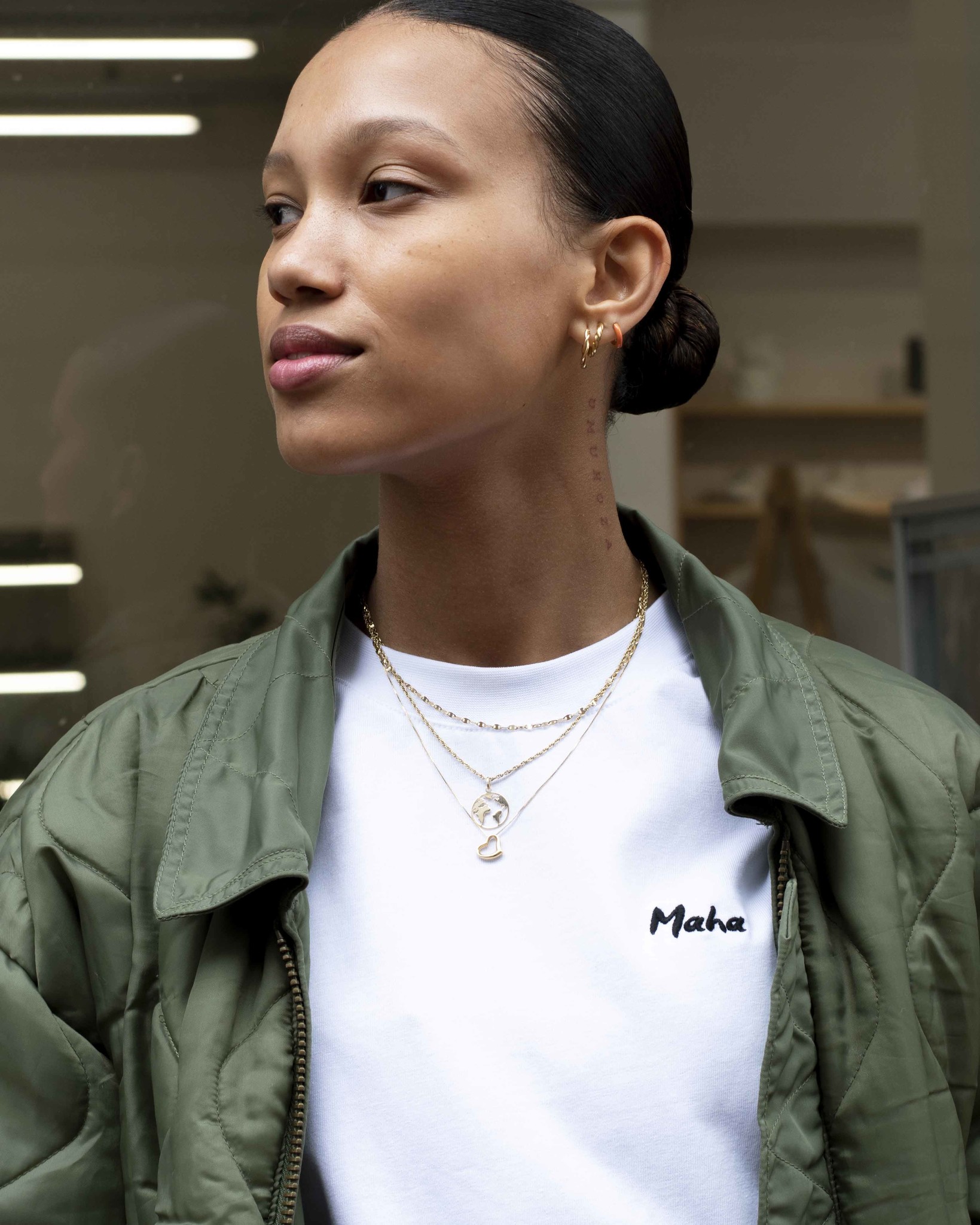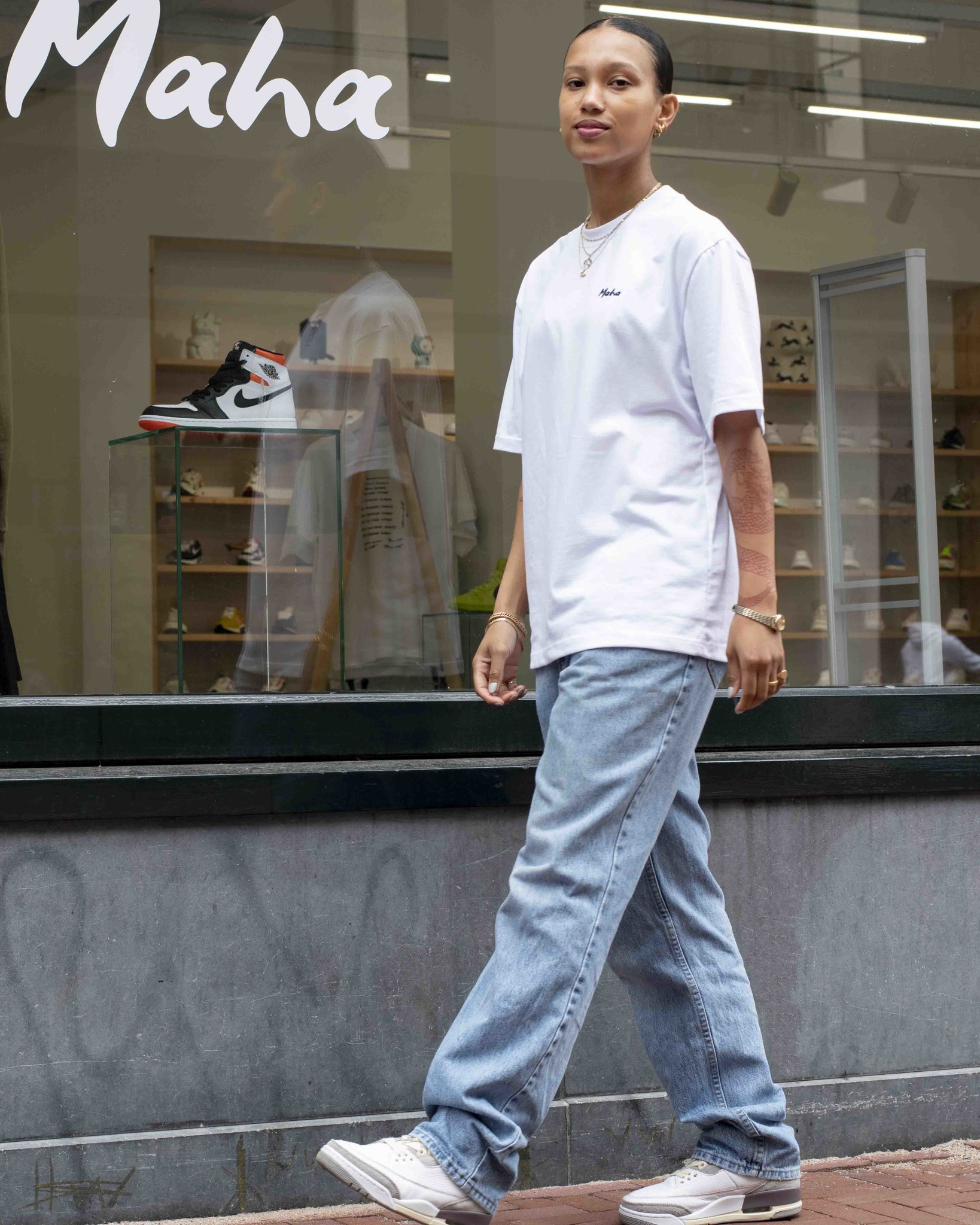 T-shirt or long sleeve? 
T-shirt!

How many tees can we find in your closet? 
Not enough! I'm very specific with graphics and a tee's fit, so I basically have around ten tees only. 

How did you style your Maha Logo Tee today? 
I styled my tee with baggy vintage jeans and my favourite pair of sneakers. Very simple, you can't go wrong with that.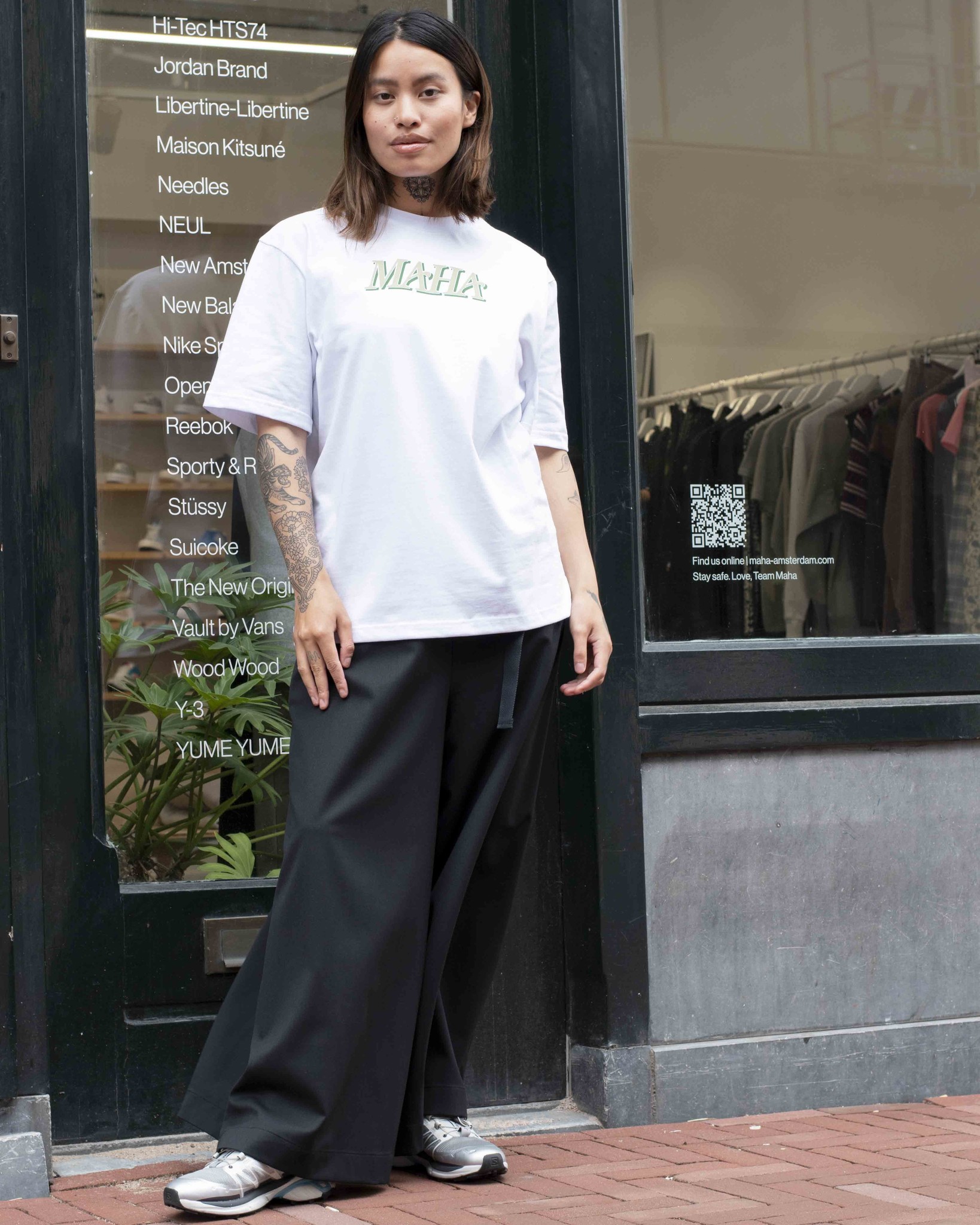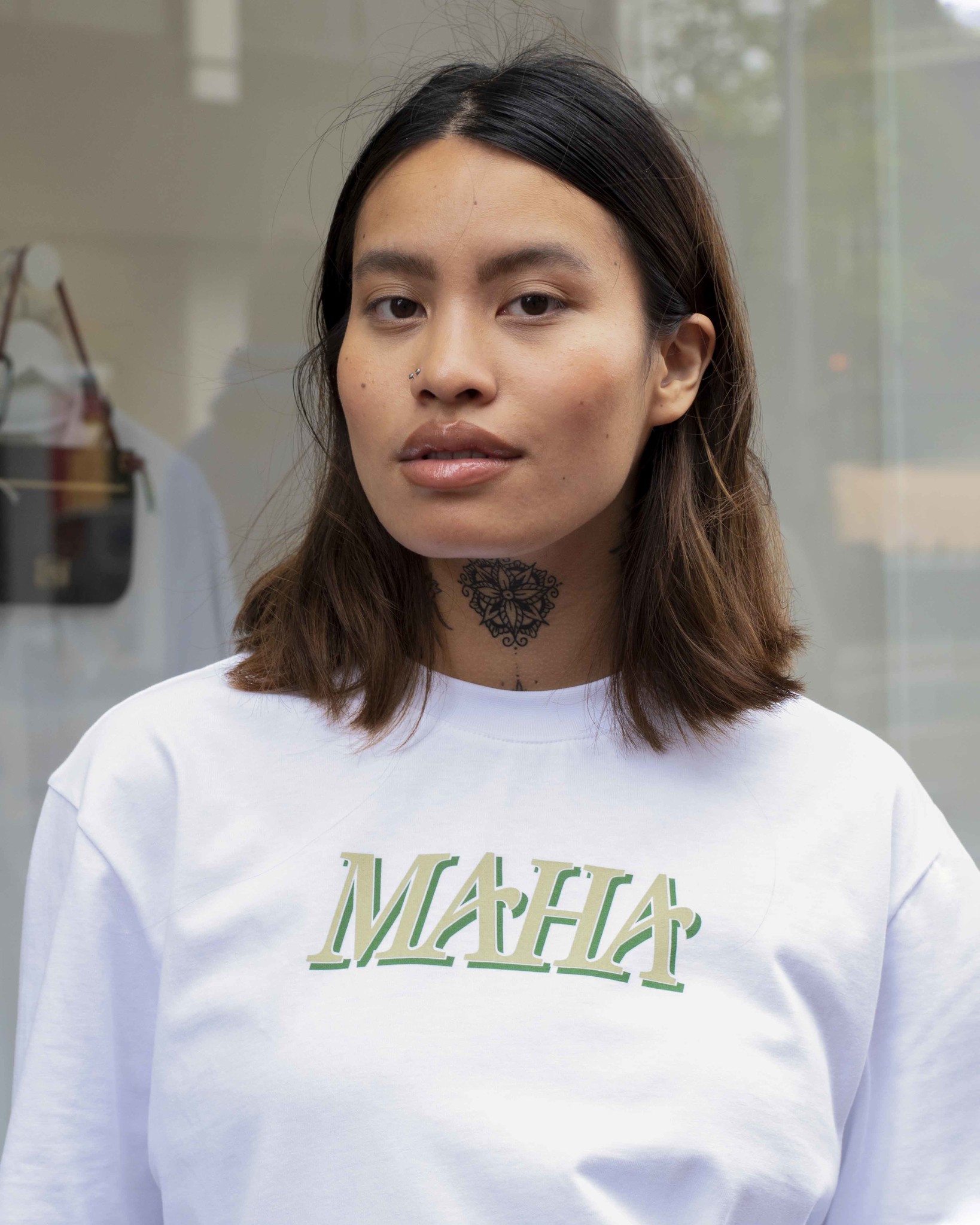 Your favourite feature of a classic T-shirt?
The collar and right oversized fit are very important. The perfect T-shirt has it all!

To which occasion would you wear this piece? 
To be honest, I would wear it every day. It's so easy to dress up or down. That's what I love most, how versatile it can be. 

How did you style your Maha Modern Tee today? 
Today I wore it with oversized Y-3 pants, paired with a nice fresh pair of sneakers. I really love the silhouettes together. This kind of outfit is what I'm living in most of the time, haha.